Every team has been impacted by the last couple of years but as the pandemic eases and routines are being reestablished, I'm noticing a common issue among the teams that are struggling the most.
Lack of Clarity.

There is no doubt that every leader has struggled to provide clarity over the last couple of years. (Frankly, many struggled with clarity before the pandemic as well.) However, the leaders that are still struggling to provide clarity to their teams are facing staff who are disengaged, overwhelmed, and exhausted.
While clarity in all things all the time is not realistic, many leaders fail to recognize that things that feel clear to you often do not feel clear to the team. This is actually good news!
It's not that you can't provide clarity, it's just that you haven't.
Providing clarity in a few key places can make all the difference in getting your team reengaged.
Here are six questions you should be answering to provide clarity for your team:
1. What is our mission?
Remind the team why they are here. I know this feels elementary but I promise you, your team needs to be reminded of the "why". Why does this work matter? What difference does it make?
2. What is the goal?
You must clarify where we're going. What's the target? Every team member needs to understand what we're aiming for. It's likely that the strategy you employed pre-pandemic is no longer helpful. This is especially true for church leaders where the metrics that historically defined success are no longer the appropriate benchmarks. What is the strategy now? What does success look like?
3. What is my role?
If the strategy has changed, it's likely that roles and responsibilities have changed (or need to). (In this podcast episode I share how your structure should serve your strategy.) Do your staff know what they need to do to serve the strategy and achieve the mission? Are they clear on how what they do connects to the purpose of the organization? They may not naturally make this connection so you must clarify it for them. They need to find personal purpose in contributing to the collective purpose.
4. How do we work now?
What is your plan for where and when your team works? Are you back in the office full time? Do you allow remote work? If so, when can you work remotely and when are you expected to be in the office? In a recent ADP Research report, "Two thirds (64%) of the workforce would consider looking for a new job if they were required to return to the office full time." Recognizing this tension, I'm noticing many leaders are being vague about their expectations. Whatever you decide you must be clear about it. Every team member is making their own interpretation, and left unaddressed this will lead to frustration between coworkers and departments who have varying interpretations.
5. How am I doing?
Every team member needs to know how they are doing and if they are meeting expectations. Managers have often struggled to provide appropriate feedback and accountability and this need is only more amplified in a hybrid work environment. More responsibility is on the leader to foster healthy and helpful communication channels that provide ongoing regular communication, feedback, and accountability. (This, by the way, is why we are such big fans of Leadr.)
6. Do I belong?
In addition to evaluating how they want to work, employees are asking deeper questions about fulfillment and purpose in their work. In addition to providing clarity for the practical questions, we need to be aware of the deeper question every employee is asking. Do I belong? Do I fit here? Am I wanted? One important way that we can address this question is by being intentional to create connection. The longer a team has worked remotely, the tougher it is for them to reconnect. As a result communication has suffered, relationships have floundered, and trust has diminished. The only remedy to this is to be intentional to create time for your team to reconnect.
What are you noticing with your team? Where do you need to provide clarity to help better align your team?
Need help improving your culture? Outside perspective is an essential part of growth for every leader. Click here to schedule a FREE 30 minute discovery call with a 4Sight coach to learn more about how coaching could be a helpful resource for you.
Keep leading well!
Jenni Catron and The 4Sight Group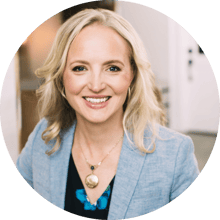 Jenni Catron is a writer, speaker, and leadership coach who consults churches and non-profits to help them lead from their extraordinary best. She speaks at conferences and churches nationwide, seeking to help others develop their leadership gifts and lead confidently. As Founder and CEO of The 4Sight Group, she consults with individuals and teams on leadership and organizational health.
Jenni is the author of several books, including Clout: Discover and Unleash Your God-Given Influence and The 4 Dimensions of Extraordinary Leadership.
Disclosure: Some of the links above are affiliate links, meaning there is no additional cost to you, but I will earn a small commission if you use the links to make a purchase.