Team Building: More than team bonding
Team building gets a bad rap. Leaders think it's fluffy, kumbaya, trust fall kind of stuff. Leaders often complain their teams don't get paid to play and "bond." Who has time for all this team bonding when we've got so much important work to do?
As a coach who has facilitated countless team building exercises, I would argue team building is more important now than ever before. Why? Because our teams are dealing with a LOT. The personal and professional stresses of the pandemic are taking a toll. The "great resignation" means teams are getting scrambled which only increases the feelings of uncertainty and unsettledness.
Leaders, team building is about more than just bonding, it's about belonging. When we feel like we belong, we take on the identity of the group. This place, this group now matters to me - I belong here. And when I belong, I am more committed to bringing my best to the team, and bringing out the best in these people who matter so much to me.
If you're wanting to build belonging without visiting a ropes course, the following are a few quick and easy ways to cultivate connection:
Eat together. I don't care if it's Taco Tuesday or Waffle Wednesday, there's something about sharing meals that breaks down walls and leads to authentic conversation. (Who else can testify they've built trust over TexMex?) Even if you can't physically be at the same table, an intentional Zoom lunch break with your remote team can strengthen the connections needed for your project work later in the week.
Swap stories. Share your life stories, your growing up stories, your defining moments, your most embarrassing and most proud moments. When our team members share their stories, we discover what shaped them as a person and leader. When my teams find out I grew up on a farm, they tend to respond with, "Oh – that makes a lot of sense." (I guess it's true you can take the girl out of the country, but you can't take the country out of the girl!)
Have fun! The team that plays together stays together. Purposeful play is such a great way to get out of your comfort zone and bring out the child-like awe. Whether it's badminton, board games, Bunko, or bowling, setting aside time to be silly and loosen up breaks down the role-related barriers we've built. Cracking up with a serious teammate as their Jenga tower collapses is relational gold.
All three of these activities, eating together, swapping stories, and having fun all lead to inside jokes, nicknames, and shared memories that build a strong team culture. They build relationships and ultimately build trust. They go beyond team bonding to team BELONGING. And it's in the belonging that we actually become a team.
Written by Julie Pierce, 4Sight Coach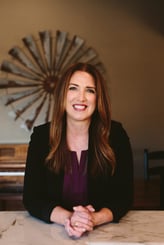 ---
We have two brand new team development resources for you!
Play, Team Play! - 12 Themes, plus countless team building activities for playing your way to a stronger team.
CULTURE CONFERENCE TEAM EDITION
We've taken all 11 of the conference talks and interviews and divided them into individual segments that you can use for ongoing development with your team.
We've crafted discussion questions you can use to spark conversations and foster learning together.
It's leadership development done for you!